Responsibility starts with us.
More than 60 years ago, Christine Schrammek, the founder of our company, was personally committed to working for people and the environment around them. With great commitment, she has supported numerous projects and ideas.
Today, we also live for this motivation with what we do. We take responsibility in many areas which also forms part of our corporate philosophy. It is particularly important for us is to act sustainably -wherever possible-, to support local projects in the region, and also to take targeted action in the event of current events and crises.
From production to recycling – we give our best for you and our environment.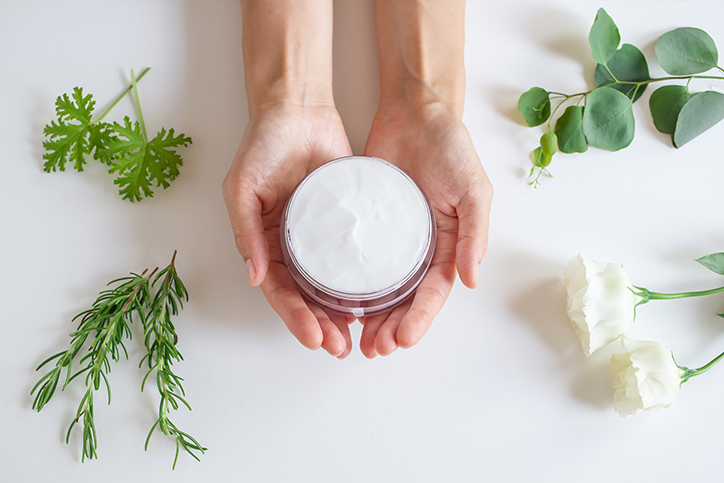 Manufacturing
A sustainable and responsible use of our resources is self-evident for us. We therefore attach great importance to purposefully manufacturing in order to avoid unnecessary waste disposal. Raw materials from controlled organic cultivation (kba quality) and from sustainable projects are used for manufacturing. Our products do not contain any parabens, PEG derivatives, mineral oil or microplastics!
Of course we refrain from animal testing – by the way: approx. 90% of all our products are even suitable for vegans.
We manage most of the work digital & do without printouts as far as possible.
Most employees come by public transport.

We constantly reduce our CO² footprint every year.

All locations are powered
by green electricity.
We use paper or recyclable films as filling material in packages.
Packaging
Glass jars instead of plastic jars? Sounds logical at first. But glass jars are much less sustainable than plastic, both in terms of production and recycling. The production of glass requires an enormous amount of energy in the form of high temperatures. Disposable glass is melted down again after use – and temperatures of approx. 1000ºC are necessary for this. In addition, the increased weight during transport leads to a worse overall balance than with plastic containers. Therefore we work together with our suppliers on a constantly growing recycling percentage for our jars and tubes.
Much more important is the correct recycling cycle. Everyone can contribute to sustainability: The primary containers (tubes, jars) should always be disposed of in the yellow bin/bag, the folding boxes in the waste paper so that they can be optimally recycled. Speaking of folding boxes: Even here we attach great importance to sustainability. That's why they are made from FSC Mix paper and not refined with lamination.
The most important thing for us in case of doubt is product quality as well as safety and protection for products and users. Here we do not compromise, but actively seek solutions that combine sustainability and our product philosophy for the long term.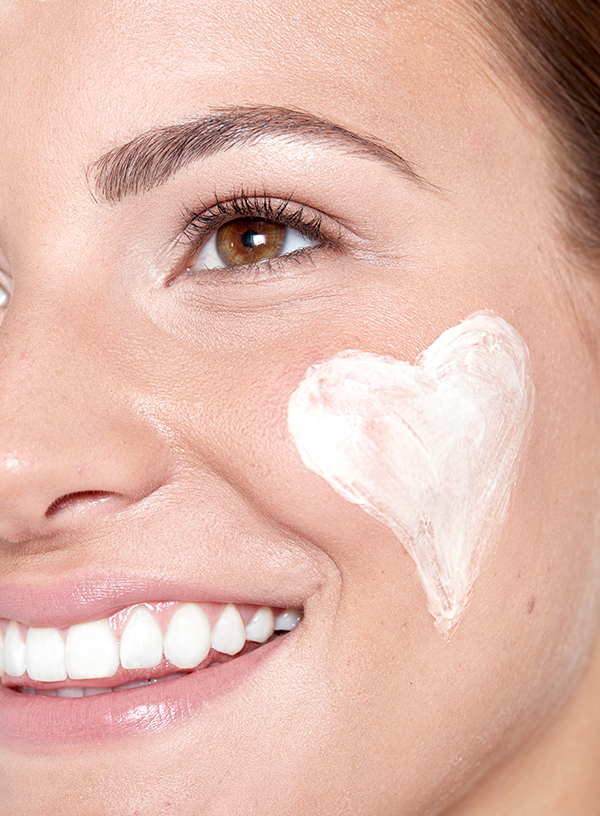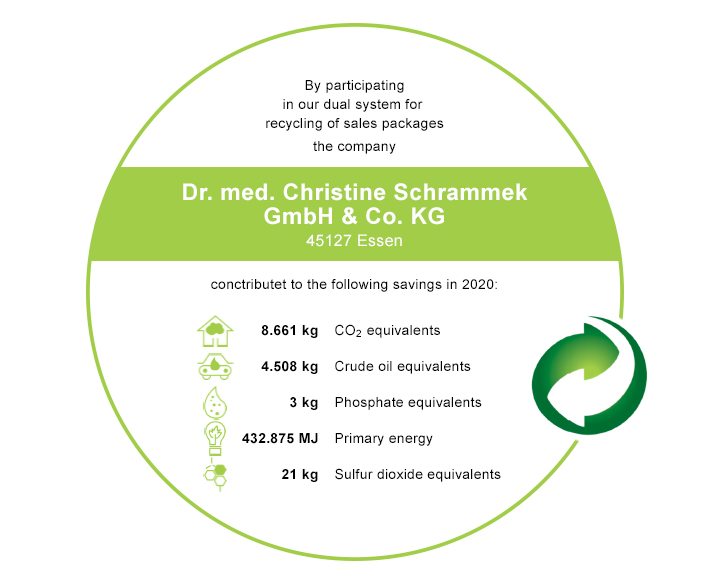 Utilization
Recycling is an important factor in reducing greenhouse gases and thus makes a decisive contribution to climate protection. Since 2001, the Green Dot has annually drawn up the overall environmental balance sheet, which scientifically documents the effect of recycling on climate protection and is audited by IFEU Heidelberg.
By participating in the dual system for the recovery of sales packaging, we have avoided a large amount of C02. With the amount of CO₂ saved, you could grow, harvest, store and transport (even to your home) 26,190 kg of local apples.
More than 5 years ago we completely abandoned plastic bags and introduced FSC-Mix certified paper bags.
We have recently decided not to add plastic spatulas to almost all our products, saving more than 1 million spatulas a year.
All our packages are shipped CO2-neutrally with DHL and UPS in Germany through their respective programs.
Social Engagement
At Dr. Christine Schrammek Kosmetik, we associate corporate responsibility with the preservation and appreciation of human and natural resources, far beyond the legal requirements.  With small and large projects, we want to help where help is needed. We support social projects in Germany and in disaster areas. In addition to our core projects, such as the support of the local Don Bosco Club, the organisation Doctors Without Borders and from 2020 Kiva, there are many small projects in which we are involved. To name just a few, we have given patients of local hospitals free cosmetic treatments, supported Aktion Lichtblicke e.V. and donated for the help where natural disasters took place, such as the earthquake in Nepal. Of course, many more projects will follow!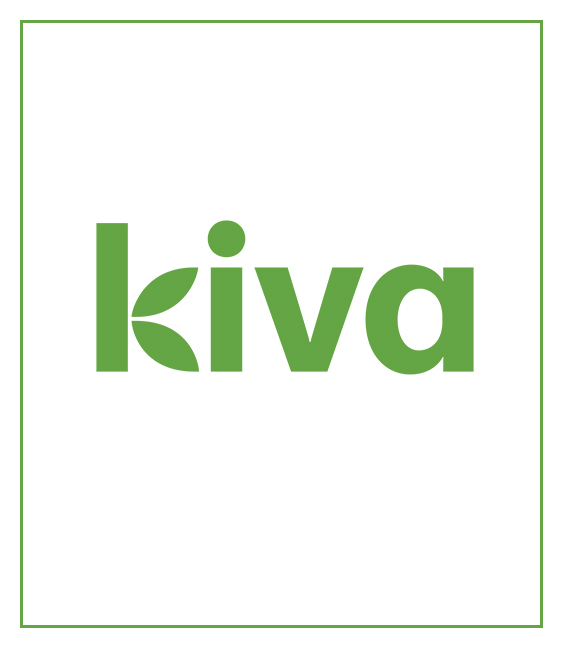 Kiva
In 2020, we have selected another organisation that we are actively supporting. Kiva is a non-profit organization that enables us to provide microloans to small businesses and individuals (especially in developing countries) which they use in turn to create a living foundation. This idea perfectly fits with our brand's idea of providing sustainable help for long term improvement. The promotion of people who are changing something and can thus improve their lives sustainably is a matter close to our hearts and fully corresponds to the guidelines of our corporate philosophy.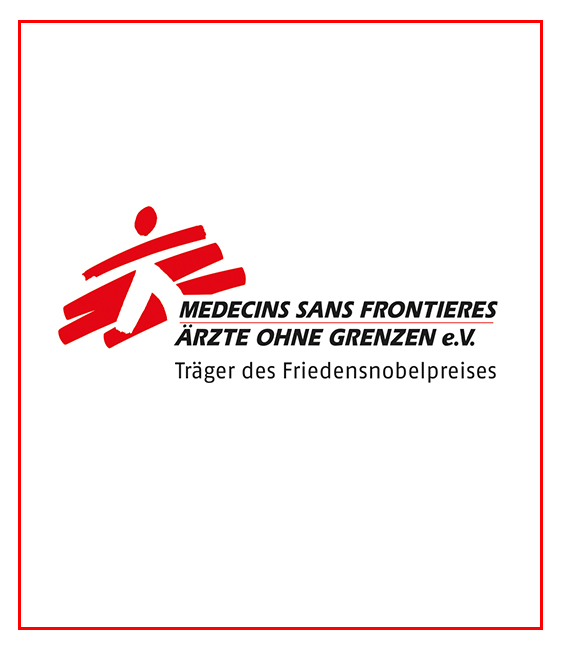 Doctors without borders
In recent years we have decided to do without presents and Christmas cards and to support people who depend on our help with the saved budget. We additionally increase the budget by putting 1€ of every order we receive in the German OnlineShop in December into the donation box. The entire budget is donated to Médecins Sans Frontières, a humanitarian medical organization dedicated to health care in countries where the survival of adults and children is at risk.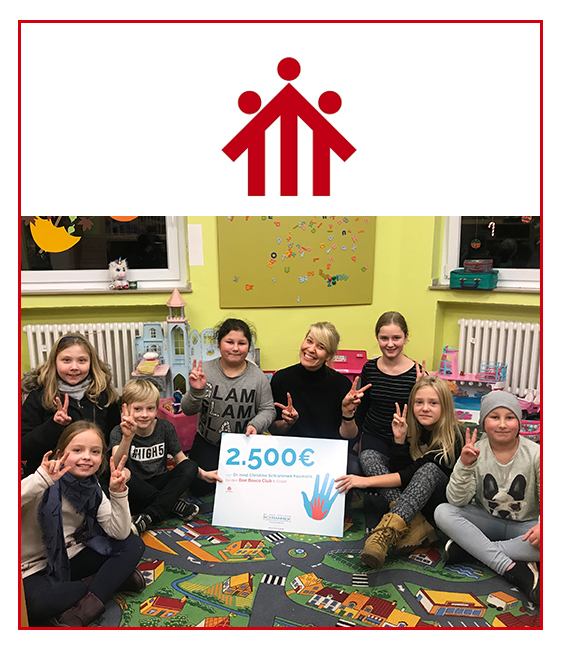 Don Bosco Club Essen, Germany
One of our heartfelt projects is the Don Bosco facility in Essen, which we have been supporting regularly with donations for several years now. Regardless of nationality, origin, religion and education, the Don Bosco Club offers its visitors a place to feel at home and a place to turn to when they have worries and problems. One focus here is to accompany children and young people on their journey through life with meaningful leisure activities and to support them.